Chimi Lhakhang
Build On: 1499 Category: Temple Address Punakha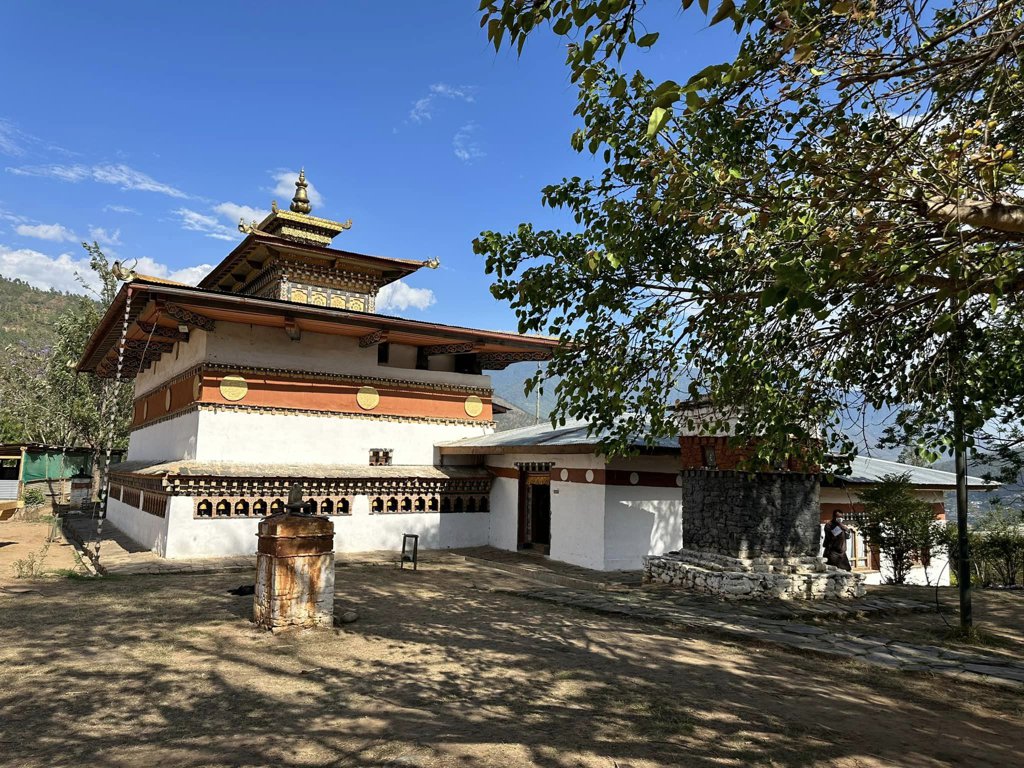 Chimi Lhakhang or Monastery or temple, is a Buddhist monastery in Punakha District, Bhutan located near Lobesa, it stands on a round hillock and was built in 1499 by the 14th Drukpa hierarch, Ngawang Choegyel, after the site was blessed by the "Divine Madman" the maverick saint Drukpa Kunley (1455 –1529) who built a chorten on the site.
In founding the site it is said that Lama Kunley subdued a demon of Dochu La with his "magic thunderbolt of wisdom" and trapped it in a rock at the location close to where the chorten now stands. The monastery is the repository of the original wooden symbol of phallus that Kunley brought from Tibet. This wooden phallus is decorated with a silver handle and is used to bless people who visit the monastery on pilgrimage, particularly women seeking blessings to beget children. The tradition at the monastery is to strike pilgrims on the head with a 10-inch (25 cm) wooden phallus.
The Lhakhang is located 10 kilometers (6.2 mile) from Punakha near a village called Sopsokha from where a 20 minute walk along muddy and dusty path through agricultural fields of mustards and rice, leads to a hillock where the monastery and the chorten are situated. Prayer flags are lined all along the road from the tiny village hamlet known as Yowakha, along a drain or stream to the monastery. All houses in the village have paintings of phalluses on their exterior walls. The lama Kunley had called the hillock where the monastery exists as the breast of a woman because of its round shape.
Reference : http://www.punakha.gov.bt/tourism/chimi-lhakhang
Reviews
No review available
You may also like in Punakha