Dhuddueling Dratshang
Build On: 2005 Category: Temple Address Trashi Yangtse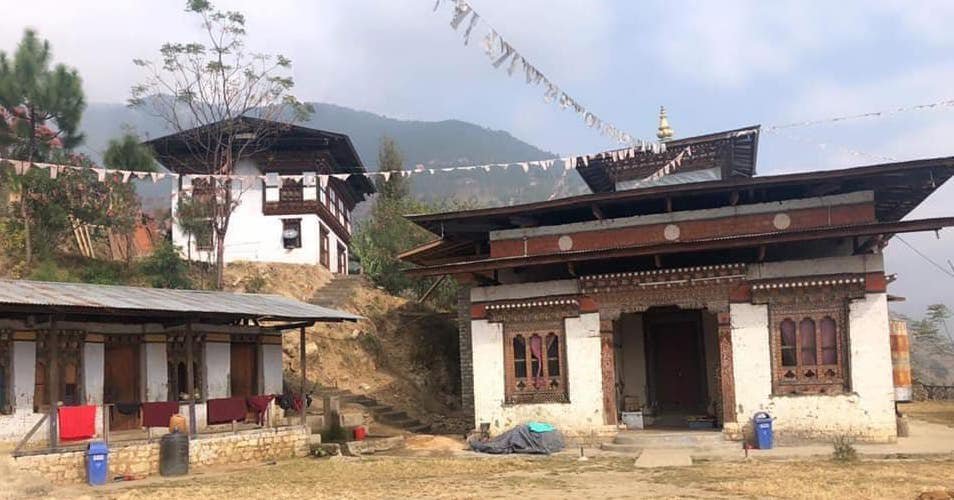 Kharchu branch monastery known as Dhuddueling Dratshang which is there in Jamkhar,Trashiyangtse belonging to His Eminence 7th Namkhai Ningpo Rinpoche.
The local evil deity called (Neykang-གནས་ཁང་།) located very near and opposite to Jamkhar village has caused the community in loosing people at midnight​ frequently and even during the day hours since ancestors days as revealed by the people living therein and others too. Moreover threatened the commuters and pedestrians passing this frightening area.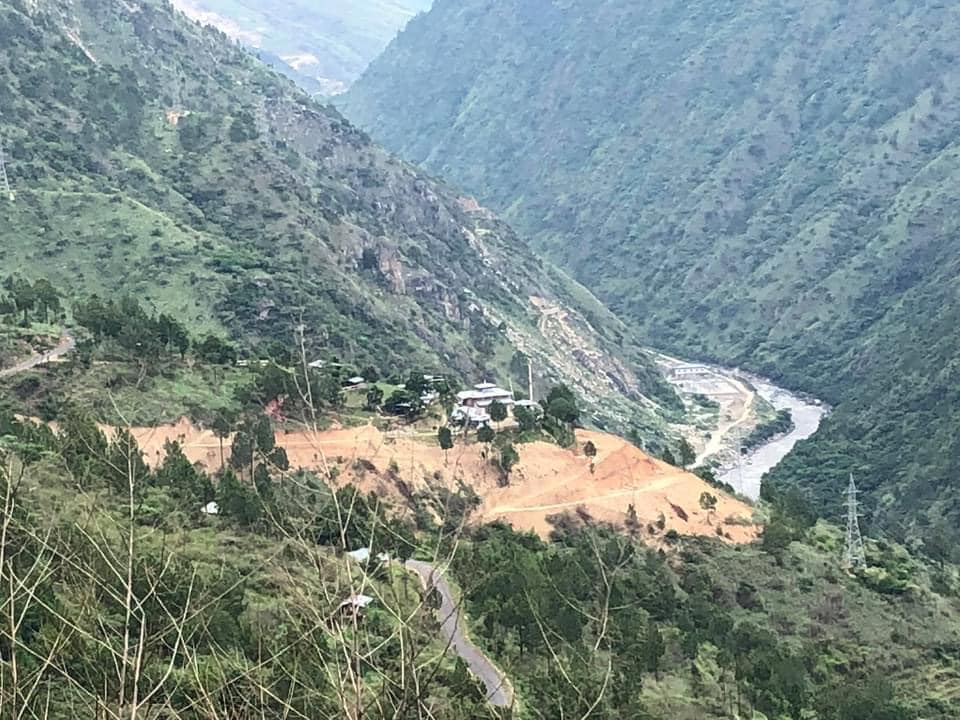 Due to a repeated cause, the group of people from belonging community went to Bumthang to meet His Namning Rinpochoe and apprised on this challenges. Then Rimpochoe visited Jamkhar in the ​ same year and advised the devotee's group to build Monastery called Dhudhueling Dratshang(བདུད་འདུལ་གླིང་གྲྭ་ཚང་) within the village as not to happen hereafter. Thereafter, people of this community jointly constructed the Lhakhang by contributing miniature amount and work workforces at large under the coordination of Lam Trashi, graduated from Lhodra Kharchu, Bumthang who is also from the same village. Also, monks hostel of semi- permanent (Dringkhim) was constructed to accommodate the few monks.
Today, the community does not face such cases much and quite comfortable to route this area. In addition to these, community is being benefited by the Monastery like in performing ritual rites, recitation etc. as and when require by all people. Earlier, people were faced acute shortage of monks and they used to visit and call from distance monastery to perform any kinds of rituals.
Reviews
No review available
You may also like in Trashi Yangtse