Larjab Drakar Choeling
Build On: 17th century. Category: Temple Address Mongar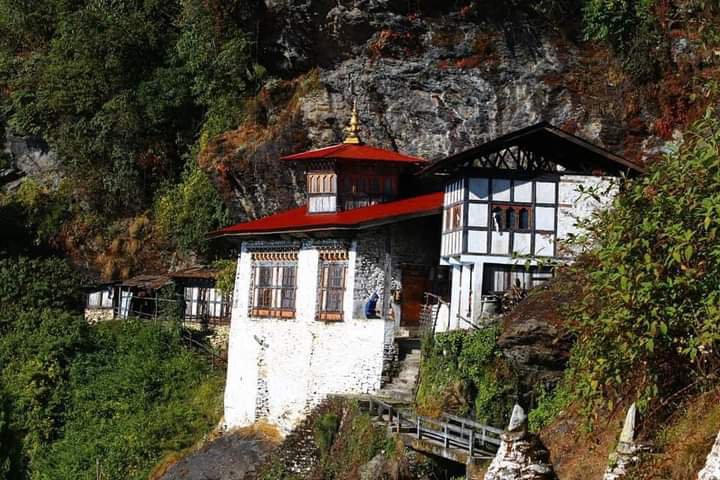 Sometime in between 1701 and 1707, Lama Kuenzang Chophel, the disciple of 9th Je Khenpo Shakya Rinchen built the monastery of Mongar Larjab Drakar Choeling to fulfill his tsa-wai lama's vision.
This Goenpa is located behind Yakpogang hill and it faces south. The villages of Wamrong, Pema Gatsel and Thangrong can be seen from this Goenpa. It is surrounded by alpine forests and mountains.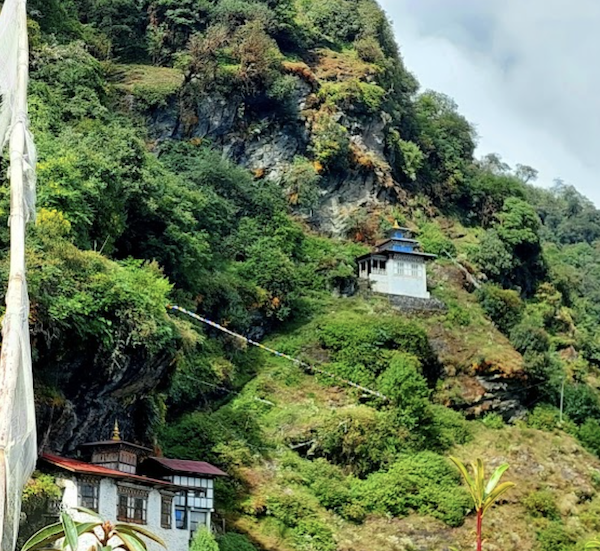 It is believed that Lama Kuenzang Chophel had subdued the local demon called Sonam Gyamtsho, who wore human form, here. It is also believed that this place is equivalent to Taktsang monastery in Paro in terms of historical/religious importance. Those people in the east who cannot visit Taktsang can visit this place and accumulate same amount of merit of visiting Taktsang monastery.
When Lama Kuenzang Chophel was alive, he had some one hundred disciples. Since they lived a secluded life, they had their own chorten to pray and practice. They also had grinding stones and grain crushers to take care of their food supplies. Not many people know about how and from where the disciples had come to live with Lama Kuenzang Chophel nor do they know what had happened to them after the death of the lama.
There is a legend of a traditional bridge called Drubthob Zampa somewhere in between Lingmethang and the ruins of the Zhongar Dzong. It came to be known by that name because 100 disciples of Lama Kuenzang Chophel had built the bridge in a day.
Completion of bridge in a day was taken as a good sign for the spread of Buddha dharma. Since then it is known to have spread to all levels in the east especially in Trashigang and this can be confirmed from the fact that there are many drubdeys, goendeys and other places of religious interests in the eastern Bhutan today.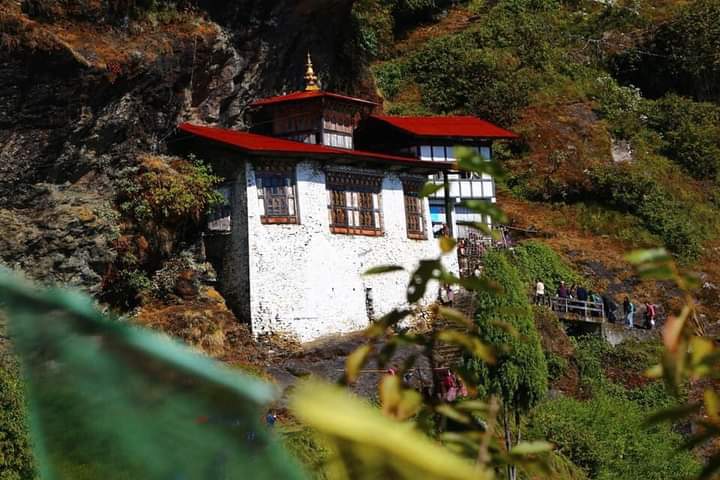 In 1995, Mongar Lama Neten Namgay and Tsanphu Drubdey Lopen Norbu Gyeltshen initiated the renovation of Mongar Larjab Drakar Choeling. They were being supported by the people of Chaskhar and Thangrong gewogs. They also added three more storeys to the monastery.
After the reconstruction, the people appealed to H.E. Gyeltshen Trulku to open up Drubdey and accordingly Rimpoche founded the Drubdey with ten lay monks. Although His Eminence H.E. Gyeltshen Trulku supported the Drubdeys through his private fund in the initial stages, the Drubdeys are now looked after by the government..
It takes about an hour and half to reach the monastery from the nearest road head (from Chompa). There is neither telephone nor electricity in this area. The place boasts a host of pilgrimage sites.At present there are 7 practitioners at the center.
Source: HeavenlyBhutan
Reviews
No review available
You may also like in Mongar