Kunzangdrak Monastery
Build On: 1488 Category: Temple Address Bumthang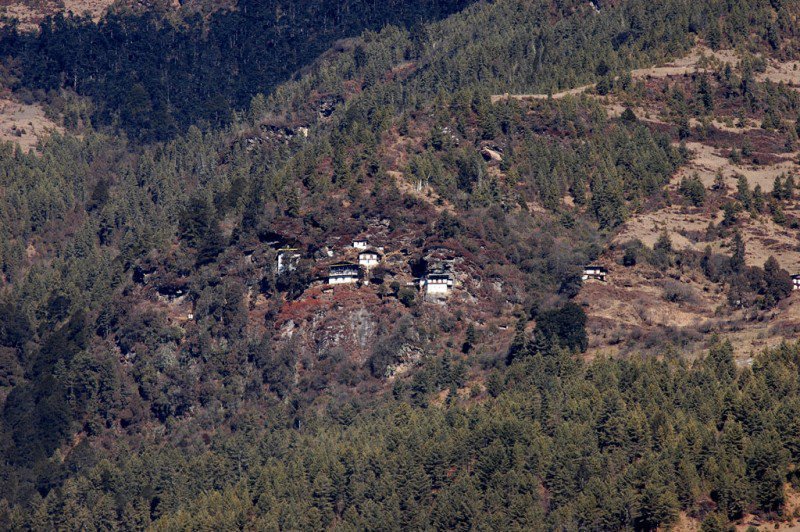 The Kunzangdrak Goemba, or monastery, was built in 1488 by Pema Lingpa, Bhutan's greatest Treasure revealer. Situated on the edge of a cliff that some say looks like a bodhisattva in the Tang Valley of the Bumthang District, locals believe that it could only have been constructed by a superhuman being.
Since it was built into a cliffside, the hike up to the monastery, though physically demanding, rewards trekkers with gorgeous views of the Tang Valley from the temple at the top. Holy water drips down from the cliff, and legend says that its source was created by Pema Lingpa and Guru Rinpoche and allowed to fall by the dakinis.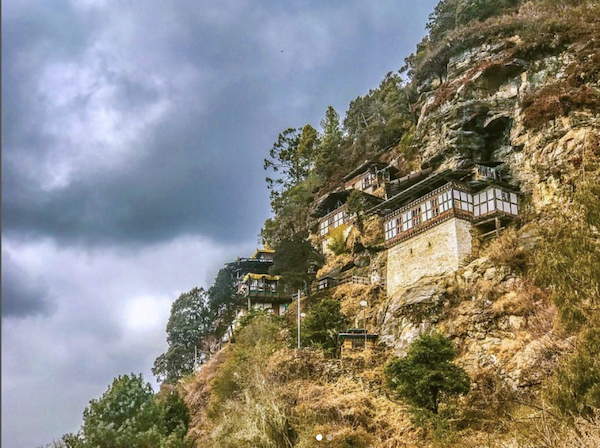 The complex consists of three buildings: Wangkhang Lhakhang, Khandroma Lhakhang, and Oezerphug, with Pema Lingpa building Wangkhang (the main temple), and his consort and son building the other two.
The Wangkhang Lhakhang features statues of Padmasambhava (Guru Rinpoche), Avalokiteśvara (the bodhisattva of compassion) and Namkhai Nyingpo (one of Guru Rinpoche's disciples). Khandroma Lhakhang is where Yeshe Tsogyel meditated and features a copper statue of Pema Lingpa that supposedly grants long-term wishes of the people who ask. Oezerphug is where Pema Lingpa's son, Dawa Gyeltsen, meditated and received visions from Pema giving his final teachings.
The complex also has a kora path around it, where visitors can circumambulate around the temples to rid themselves of sin.
Source: Sacred sites of Bhutan, Druk ge Ney- 1 FB
Reviews
No review available