Menchuphu Goenpa
Category: Temple Address Paro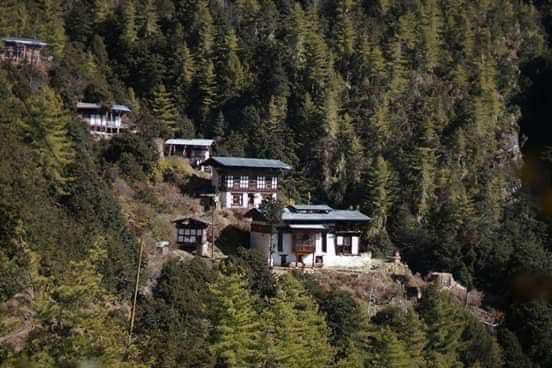 Menchuphu Temple, a meditation place of Lopen Ugyen Guru Rinpoche, is half an hour walk from Neyphug Gonpa. The single-storeyed was founded by Tsang Khenchen Jamyang Palden Gyatsho, the great abbot of Tsang in the seventeenth century in line with the prophecy of Avalokiteshvara.
On the way to this place, there is Manigang (mantra ridge) , and a Mani wall stupa on a hilltop. It is said that when fortunate people listen from there , they can hear natural sounds of mani , a mantra dedicated to Avalokiteshvara. If you go onwards, there are natural inscriptions of the mani and the Vajra mantras on the terrace wall of the rock above the path. The blessed water source near the temple contains medicinal properties and its is said that it is very good to ward off obscurations and impurities. The name of the place " Menchunang " is derived from Menchu ( medicinal water).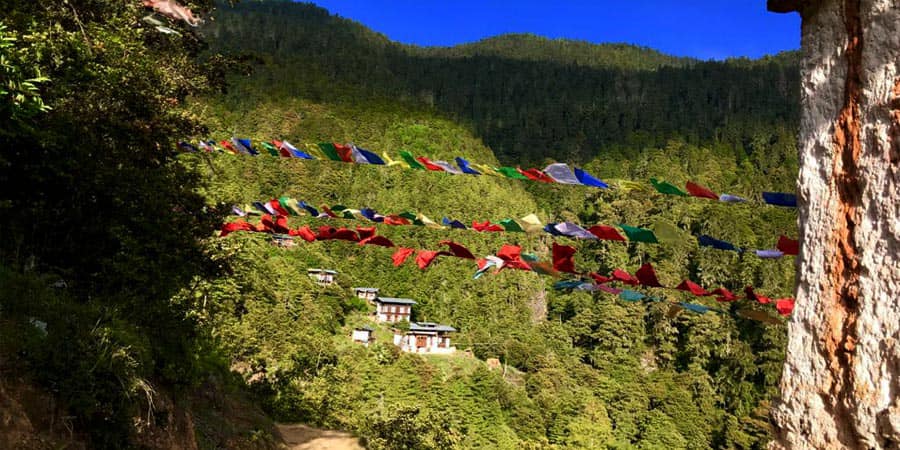 The stream that flows downstream from the hilltop to the left of the temple produces a unique sound believed to the tune that draws from the lower state of existence. There is a self-appeared image of Avalokiteshvara on the wall of a natural rock behind the statues inside the temple ; and you see it , according to ones own devotion and longing , if you look from the top of the statue of khenchen ( Jamyang Palden Gyatsho ). When fortunate people pray , it is said that amrita ( the nectar of immortality ) falls from the canopy.
Ninth Je Khenpo Gyalwa Shakya Rinchen (1710– 59), was considered to be the direct incarnation of Tsang Khenchen (Figure 14). Accordingly, Gyalwa Shakya Rinchen assumed control of Menchuna and commissioned new murals depicting himself, his former incarnation and the Zhabdrung, surrounded by forms of Chenrezig.
Reviews
No review available