Taktsang Monastery
Build On: 1692 Category: Temple Address Paro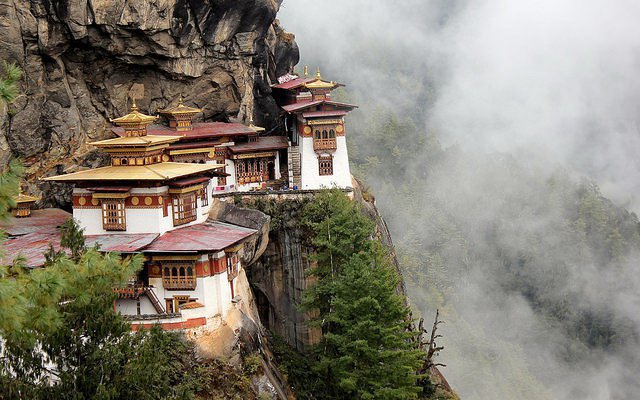 Paro Taktsang was built around the Taktsang Senge Samdup cave, where according to the legend the Indian Guru Padmasambahva, who is believed to introduce Buddhism to Bhutan, meditated in the 8th century.
According to the legend he was transferred to the cave on the back of a tigress. This is why the monastery got its popular name - the Taktsang, which literally means Tiger's Nest.
Here Guru Padmasambahva, according to the legend, meditated for three years, three months, three weeks, three days and three hours.
Later the caves became a holy shrine. Numerous famous Buddhist monks have visited these caves from the 8th century onward.
The idea of building a monastery near the famous holy caves belonged to the unifier of Bhutan as a nation-state - Ngawand Namgyal, who lived in the first half of the 17th century.
However his desire was fulfilled only at the end of the 17th century. Paro Taktsang Monastery was built around the holy caves in 1692 by Gyalse Tenzin Rabgye - Bhutan's leader of the time. He founded the monastery by putting its first stone during a visit to the holy caves in 1692.
In 1998, the Paro Taktsang was almost completely burned down - and was restored to its original form by 2005.
The restoration of the monastery cost about 135 million ngultrum (more than 2 million USD) and required highly skilled detail-oriented work, in order to recreate the monastery's initial form.
Singyephug the meditation cave of Khandro Yeshey Tshogyal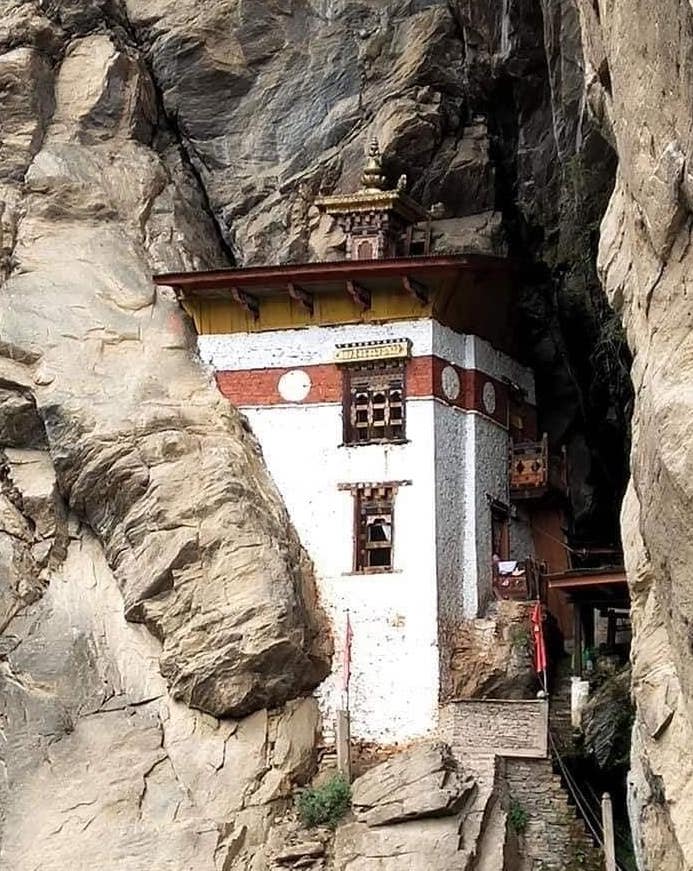 The meditation cave of Khandro Yeshey Tshogyal is located amazingly in middle of the cave almost attached to the Taktshang Pelphug Monastery in Paro. It is totally situated under a big cave near to the waterfall.
According to the signboard displayed at the site, Khandro Yeshey Tshogyal meditated and practiced Vajrakilaya (Phurpa) at this Singye Phug cave.
It is also stated the following verse on the board indicating the profound information about the cave.
The structure seen in the picture is a meditation room with restroom. The actual cave is just located almost behind this structure inside a deep cave where the statue of Khadro Yeshey Tshogyal is seen clearly facing towards the downside in the glass box.
Earlier, there was only a wooden ladder kept at the site for the visitors to visit this sacred cave. Devoted visitors were climbing up to this place taking full risk when I was visiting the first time.
But, the footpath is much more comfortable today with the constructed footsteps where everybody can visit the place to get blessing, but still need to be cautious as the place is not so comfortable.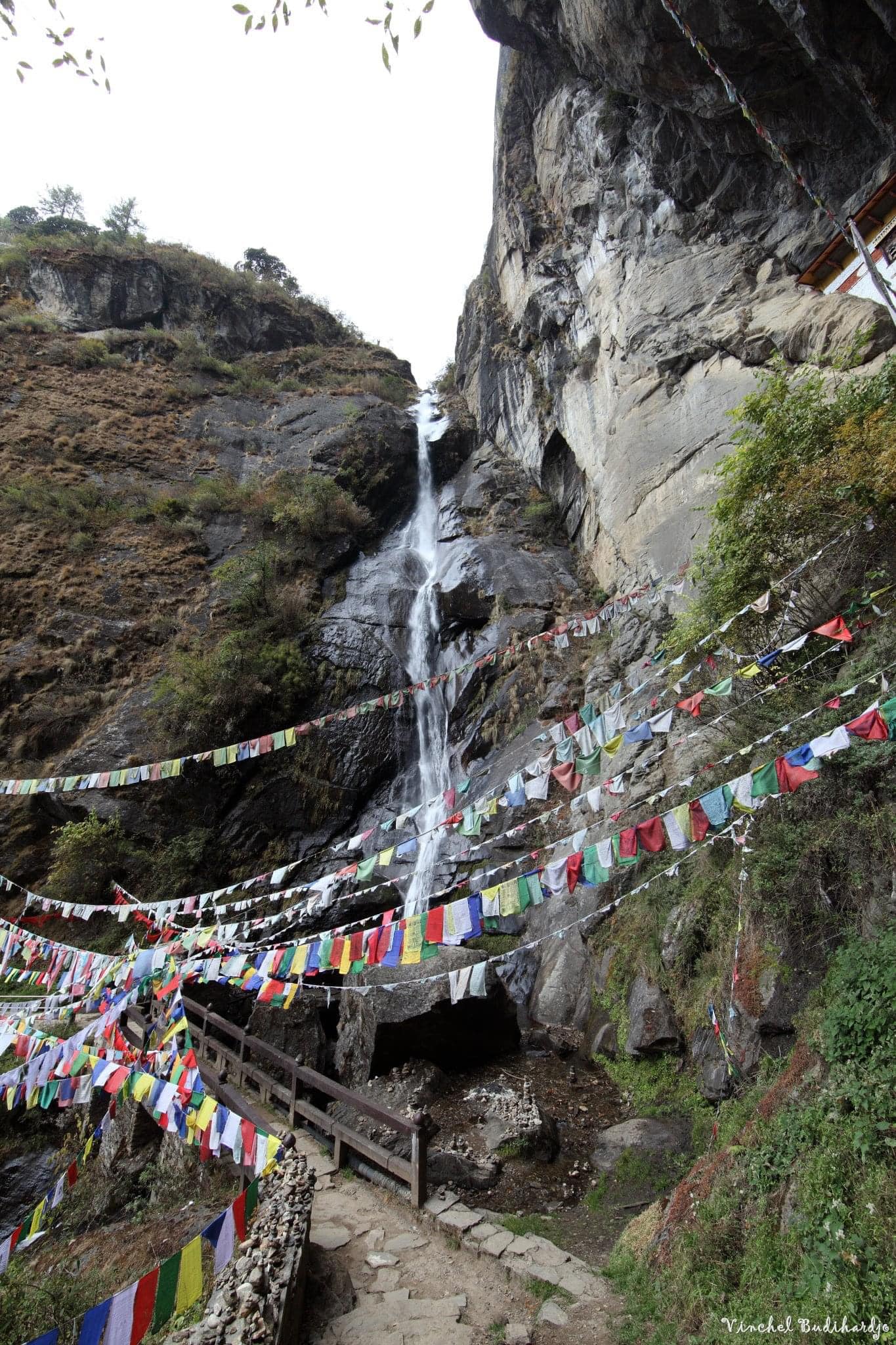 Shelkarchu crystal water

Source: www.parotaktsang.org
Reviews
No review available