Geychu Lhakhang
Category: Temple Address Haa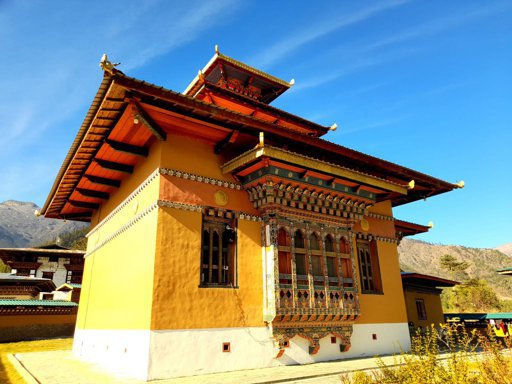 Geychu Lhakhang is located in the upper Haa valley, which is approximately fourteen kilometres from Haa town. This temple is located just a few minutes walkingdistance below the Haa-Damthang road. Geychu Lhakhang is said to have been built by Lam Ugyen Thinley.

Geychu is one of the Gyon Khangs of Ap Chundu. There is a water source on the right side of the temple, which is believed to be scared to Ap Chundu. One belief which is in practice even today by the people living there is refraining of rearing pigs and roasting pork to prevent offending Ap Chundu.

Behind the temple there is also a rock in the shape of a seat, which is believed to be the place where Zhabdrung Ngawang Namgyal sat on it.

Source: Travel Guide Haa , BCCI


Reviews
No review available