Ruins of Zhonggar Dzong
Category: Dzong Address Mongar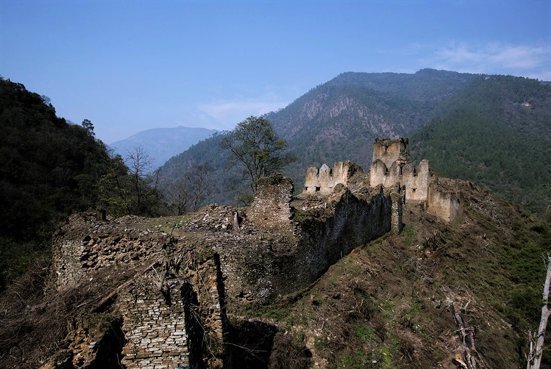 Ruins of Zhongar Dzong in Mongar is visible from the Mongar-Bumthang Highway, a few kilometers from Lingmethang. It is half an hour drive from Mongar town to Shongar Dzong and about half an hour's walk from the nearest road point. In a distance from the Dzong, the old trade route that connected the eastern and western Bhutan in olden days can be seen. Built on a low-lying hillock, the location looks like a bowl filled with milk. Thus, the Dzong came to be known as Zhongkar, (zhong-bowl, kar-white).
There are several oral accounts regarding the downfall of the glorious Dzong. According to one, after the completion of the Dzong, the king killed Zochhen Bala (the master architect) in the fear that a Dzong of equal or greater magnificence might be built. In his dying wish, Bala cursed that the Dzong be wiped out, and himself be reborn in the Dzong as a wrathful spirit. It is believed that Bala's curse materialized leading to the ruin of the Dzong. Bala himself is believed to have been born as a huge snake in the Dzong.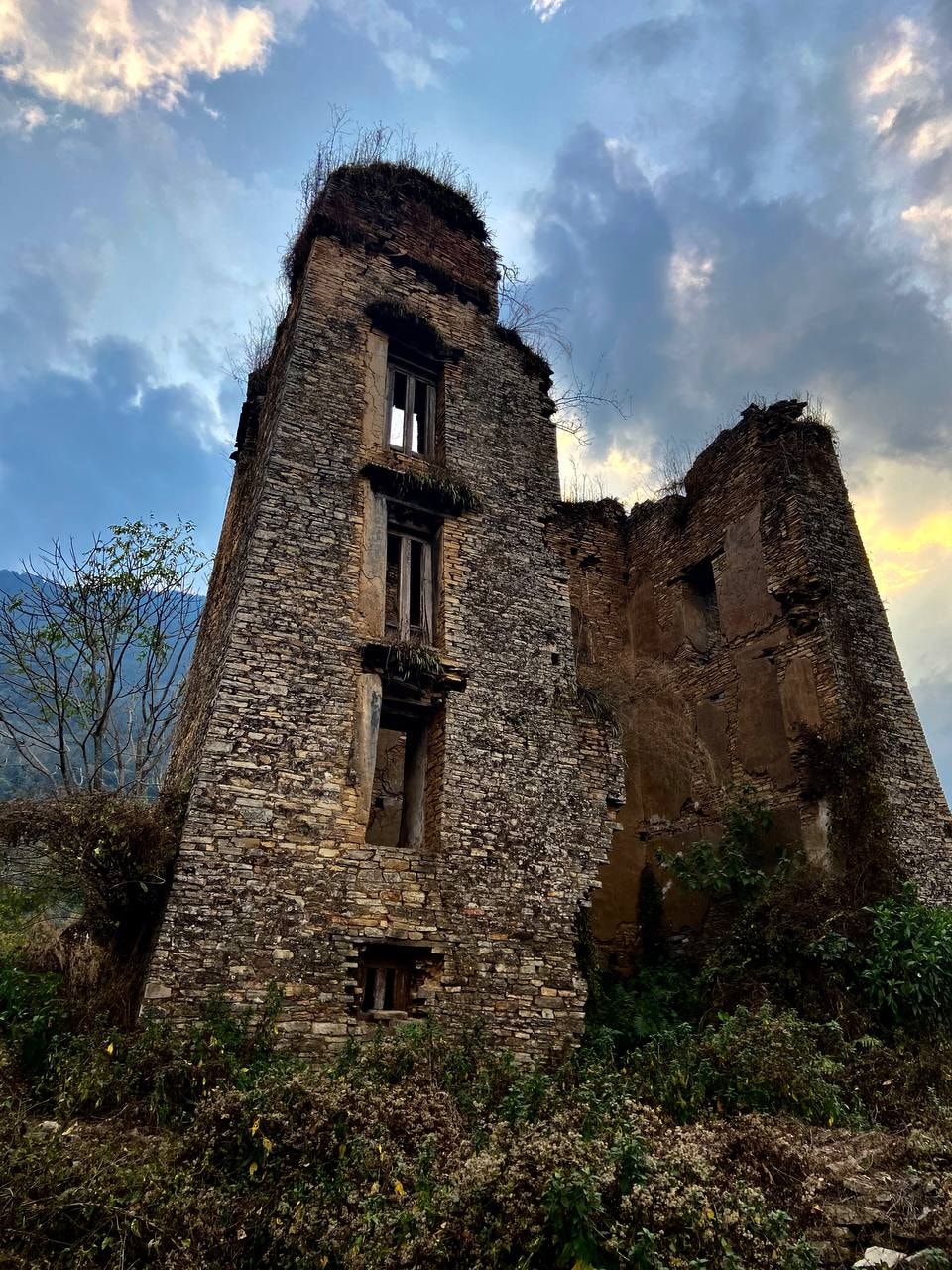 Another account attributes the Dzong's downfall to fire in the late 1880s during the tenure of an eccentric Dzongpon called Namela from Drametse. At that time, the Dzong is said to be infested by rodents and fleas that not only harmed animals, but humans too. On seeking suggestions from his attendants to rid the Dzong of rodents and fleas, they suggested burning the Dzong down. So the eccentric Dzongpon set the Dzong on fire.
The downfall of the Dzong is also attributed to an earthquake. Due to hot and humid tropical climate of the area, there were frequent outbreaks of diseases. The Dzongpon himself was said to have been contemplating abandoning the place when an earthquake struck the Dzong.
The historical Zhongar Dzong has lain in ruins for centuries. The dissonantly silent, vast four acre compound with crumbling walls has been at once awesome and scary.
The extensive ruins of the fort comprise one of the most melancholy sights in eastern Bhutan. The ruins, largely deserted are much as the destroyers left them.
Source: www.abto.org.bt, Photo: Anguished Mind's FB
Reviews
No review available
You may also like in Mongar