Tsamang Tokari Choekhorling Nunnery
Category: Temple Address Mongar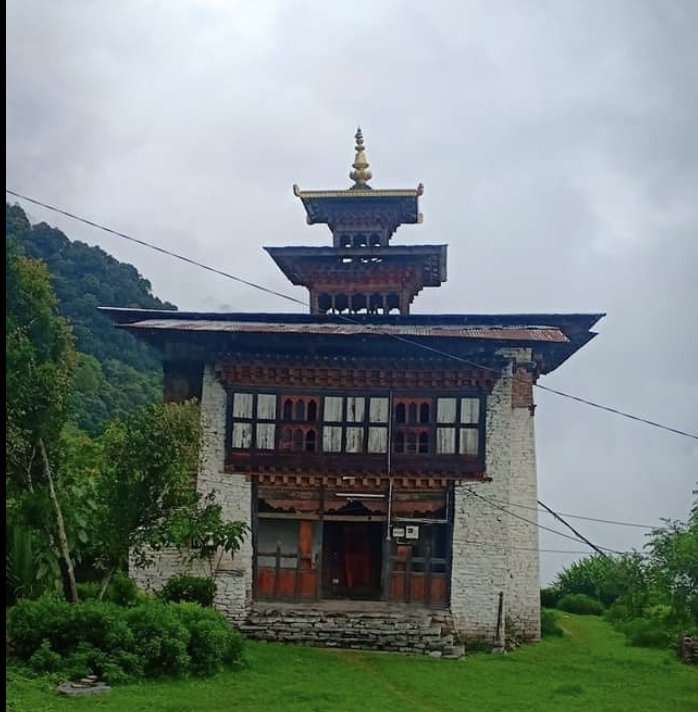 His Holiness the 7th Gyelwa Karmapa Chodrak Gyatsho visited Bhutan via India about 500 years back sighting the prospects to flourish dharma activities for the wellbeing of sentient beings in this country. Following the visit, His Holiness visited Tsamang Tokari and constructed a new four-storied Lhakhang for the benefit of the community.
The newly constructed Lakhang had important relics including the
sandalwood walking stick of His Holiness which was brought all the way from India. His Holiness had also gifted the community with a holy water mainly as offering-water at the Lhakhang. The other artifacts include His Holiness' footprint on the stone and the footprint of HH's riding horse which can be seen even to this day. There are also two chortens near the Lakhang.
Unfortunately, all the dharma activities were halted for several years after the Lhakhang caught fire three times followed by severe earthquake damage. Realizing the significance of the Lhakhang, the communities of Saling, Tsamang and Tsaling put together their efforts to construct the current two-storied Lhakhang. It has statues of past, present and future Buddha; eight manifestations of Guru Padmasambhava; and wall paintings of Jangchub Tungsha on the ground floor. The first floor has all the important relics and a sacred dwelling place for the local deity. Although, the Lhakhang had the basic facilities and relics, it remained without a single patronage. It was, therefore, offered to HE Gangteng Truelku Rinpoche for his patronage in 2006. Today, it has about 20 students with two teachers and one Khenpo adding life to the Lhakhang.
Source: Padling Choeki Gatshel Foundation
Reviews
No review available
You may also like in Mongar