Khamsum Yulley Namgyal
Build On: 2004 Category: Chorten Address Punakha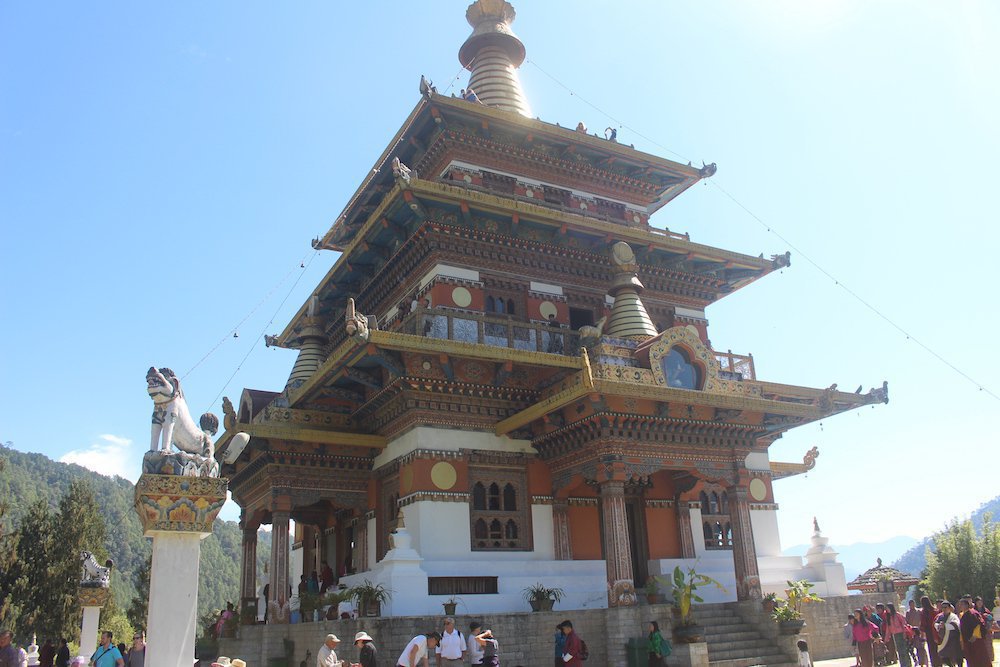 Khamsum Yulley Namgyal is a chorten, or stupa, overlooking the Punakha Valley. It was built with a specific function in mind: to ward off evil spirits in Bhutan and across the world, and to bring peace and harmony to all living things.
Despite its relatively recent construction, Khamsum Yulley Namgyal was built in strict accordance with traditional teachings. It took Bhutanese carpenters, painters and sculptors nine years to build the four-story, pagoda-style stupa, as well as the various smaller pagodas surrounding it, some of which contain prayer wheels.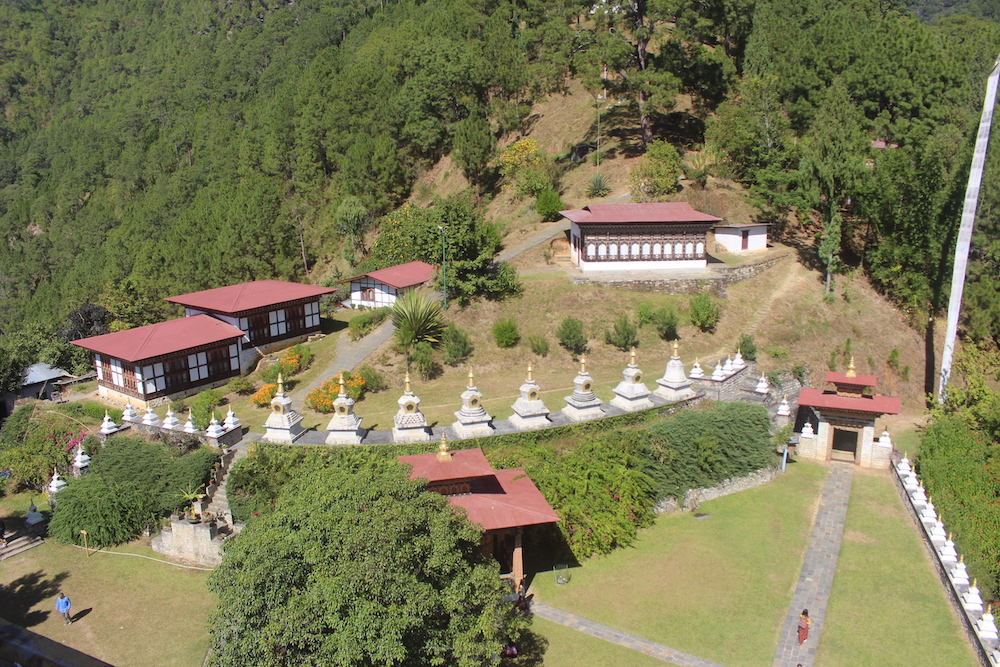 Khamsum Yulley Namgyal was built with a very specific intention in mind. Rather than being a place of communal worship, a monastic retreat or a place of education, it was built to provide spiritual protection, peace and harmony.
As such, the chorten is largely focused on wrathful deities, a concept that may seem counterintuitive.
As you walk in to the main room on the first floor of Khamsum Yulley Namgyal, for example, you'll come face to face with a 15-feet-tall statue of Vajrakilaya, one of the eight deities of Kagyé. And while considered a powerful and wrathful deity, Vajrakilaya's fury is directed at destroying forces hostile to compassion, purifying their power to do damage.
Statues and shrines to these wrathful deities are also found on the second and third floors, each offering protection against the forces of evil in the world. And to balance the wrathful force of these deities are a series of yab-yum figures on the walls. Each of these figures depicts a male deity in union with his female consort, representing the union of wisdom and compassion.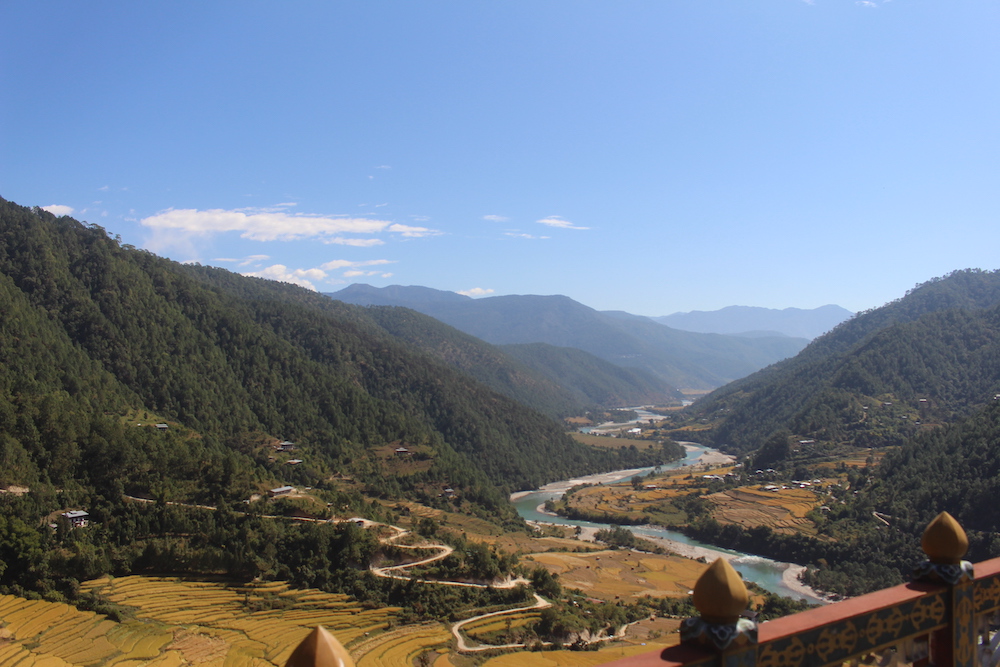 Finally, as you reach the final rooftop floor, you'll see a golden statue of Sakyamuni Buddha in his classic pose. The serene statue looks to the south, surveying the spectacular view out across the Punakha Valley.
Source: www.atlasobscura.com
Reviews
No review available
You may also like in Punakha