Nepa Lhakhang
Build On: 15th century Category: Temple Address Punakha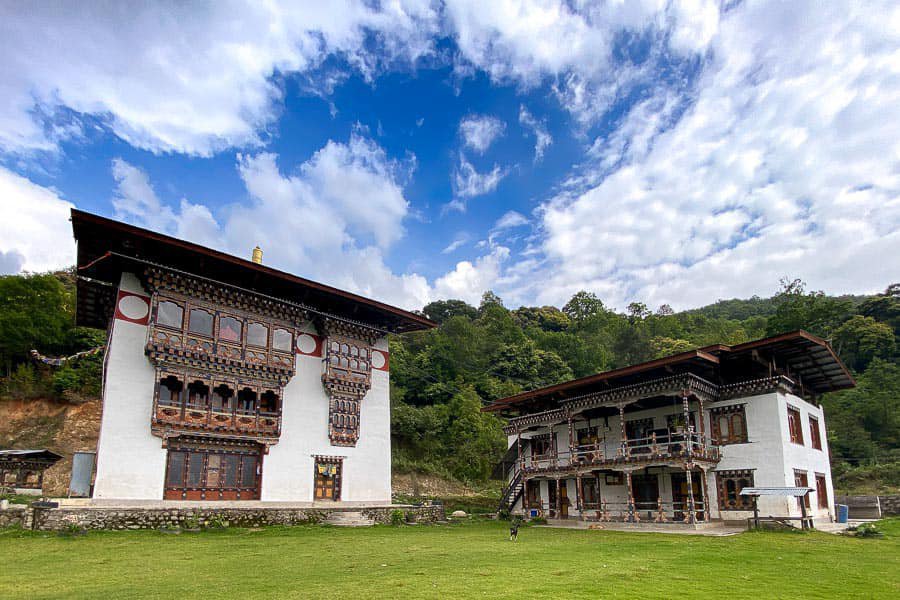 Nepa Lhakhang stands on a south-facing hillside in a secluded valley eight kilometers east of Punakha Dzong. It lies within Shengana Gewog, a relatively unpopulated region with fewer than 2,000 inhabitants, famous for its red rice production.
The temple was reportedly founded in the 15th century by Thinley Rabyang (1447-1506), a lama of the Tibetan Sakya school. According to the historian Karma Phuntsho, Thinley was responsible for establishing several monasteries in western Bhutan, including Chizhing Goemba in Genyenka (Thimphu district) and Shalmar Goemba in Chapcha (Chukha district). However, Sakya influence was limited in Bhutan despite its ascendency from 1264-1350, when it ruled neighboring Tibet outright during the Mongol Yuan dynasty. According to legend, their rise was aided by a graphic display of supernatural ability when the fifth leader of the Sakyas, Chögyal Phakpa (1235-80), publicly dismembered (and decapitated) his own body in the presence of Kublai Khan, the Yuan emperor of China (r. 1271-94), before reassembling himself. The Khan was so taken by the young leader that he made him his personal Tantric guru and helped pave the way for the sect's political supremacy in Tibet.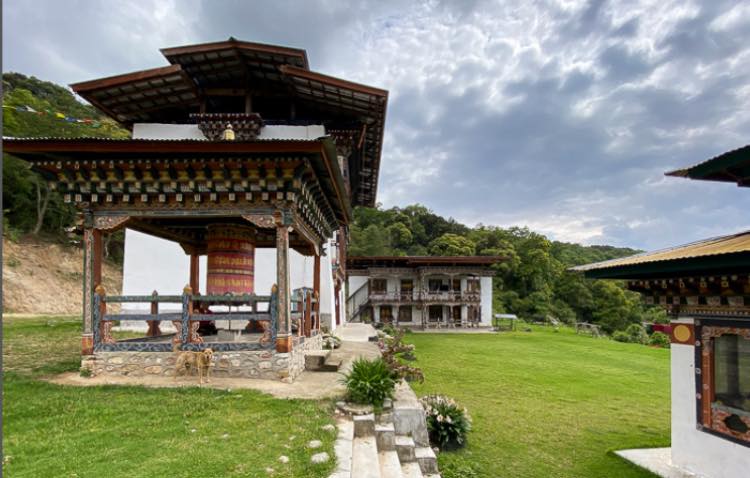 Despite such success, and their physical proximity to Bhutan, Sakya influence on Bhutan is comparatively modest. Phuntsho notes that "It is very surprising that Sakya cultivated neither any secular presence nor any large religious influence in Bhutan..." (p. 184). This is especially puzzling in light of the warm relationship between the Drukpa and Sakya schools; for example, Phuntsho mentions that a Sakya bride was sought for one of the Zhabdrung's sons, Jampal Dorji (b. 1631). Beyond such small gestures, Sakya influence remained relatively limited, but in the modern age, the school has expanded to a worldwide presence, with chapters as far afield as North America.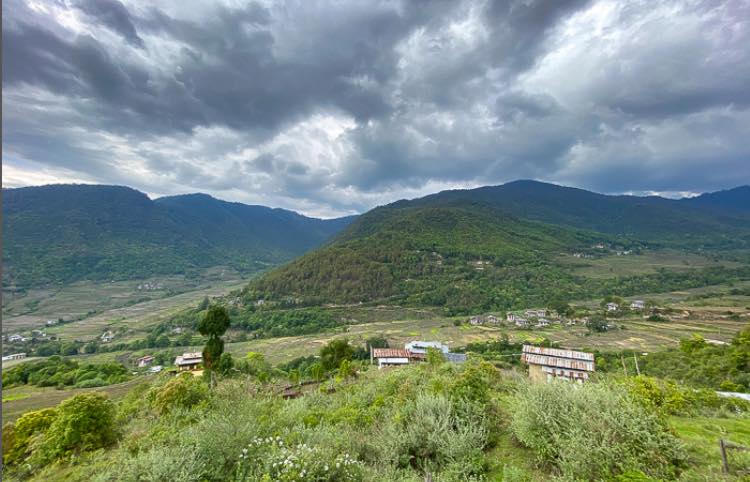 The present structures comprise a three-level lhakhang, a two-level living quarters, several small chorten, a prayer-wheel shelter, and several small outbuildings. The lhakhang is quite humble, lacking the typical ring of prayer wheels along its base. Its facade is pleasingly asymmetrical, with progressively larger windows the higher one ascends and a painted red khemar band just beneath the cornice.
Inside, the ground floor houses a statue of Avalokiteshvara. Among the site's many treasures is an ox mask exhibited once every three years during a tshechu festival, held on the 10th day of the 2nd month of the Bhutanese calendar.
Source: Asia Historical Architecture, Druk ge ney FB page
Reviews
No review available
You may also like in Punakha